At our core, we believe that every story is unique and deserves to be told in the most captivating way possible. That's why we work closely with our clients to understand their vision and create a video that exceeds their expectations. Our team is made up of talented and experienced professionals who are passionate about their craft. From pre-production to post-production, we have the skills and expertise to bring your story to life. We offer a variety of services, including video production, real estate photos, wedding videos, FPV drone videos, live streaming, 360 videos, post-production, and social media content. Whatever your needs may be, we're here to help you achieve your goals. We're dedicated to providing exceptional service and making the video production process as smooth and enjoyable as possible. Contact us today to start the conversation and bring your story to life.
Let's Get Started!
Meet the Guys Who Make It All Happen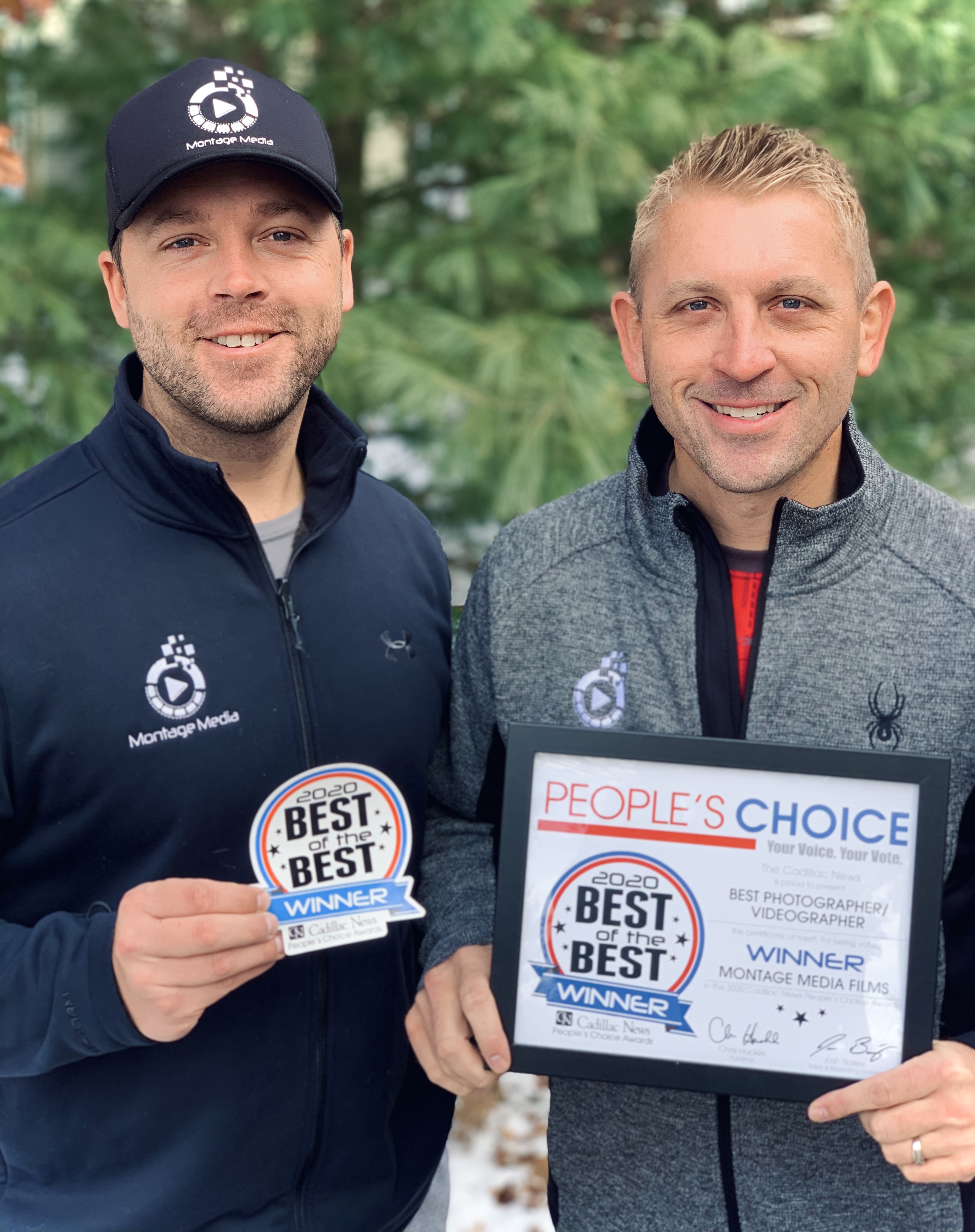 Brothers, Jeff Baas and Craig Baas. Jeff and Craig grew up in Northern Michigan and have always had an active life style. They fell in love with video and photography and grew a hobby into a thriving business. They now work all over Michigan and travel the U.S. shooting weddings and commercials. They love to travel to new places with this business, but they really love creating content in beautiful Northern Michigan.